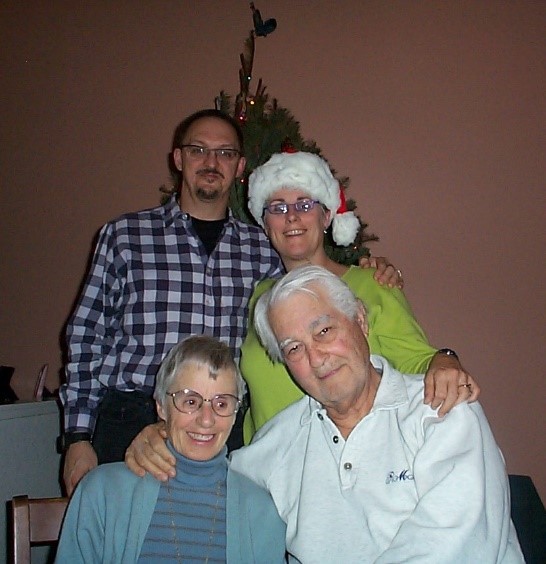 One of the most rewarding experiences of my life was having the opportunity to be a caregiver for my parents in the last years of their lives. Being there for them brought us closer together than we had ever been before, and it changed my life forever.
My parents decided to move from Arizona to California in 2004. We found them a place to live, they packed up their home in Arizona, sifted through countless items and memories, and drove up to their new home in Sonoma County. At the time, my dad was 82 and my mom was 79 years old. Although they remained independent for several years after the move, around 2012, my mom started showing greater signs of dementia. Her memory loss was hard to deal with at times, but things really improved when I learned to join her in her world. That meant that if she said something that was wrong, due to her dementia, I wouldn't correct her. Correcting her would've just reminded her that she was losing her memory and make her feel bad - did it really matter? She once said to me, "My parents gave us this house." That wasn't true, of course, because her parents had passed away decades ago. So, I just said, "Well, that was very generous of them!" Moments like that helped us enjoy our time together more fully. I loved that she never lost her sense of humor, either. I remember one time when my brother was visiting, and Mom didn't remember who he was. He said, "Well, I'm your oldest son.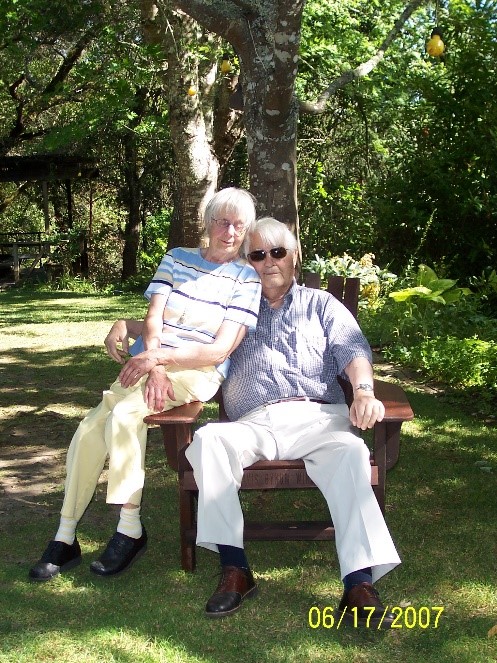 I have a wife, four kids, and nine grandchildren." Without skipping a beat, my mom replied, "My, you've been busy!" It was hilarious! At that point, my dad was doing most of the day to day caregiving. I came by about three times a week to help bathe and dress her, take her out to lunch, or accompany her to her doctor's appointments; it was a special time that we shared. In 2013, Mom had fallen, and Dad wasn't able to help her up. Thankfully she wasn't hurt, but it was clear that she needed more fulltime care. We found a facility that would take good care of her and moved Mom in. Of course, we all visited her often. Dad would go a few times a week, I took her out to lunch a couple times each week, and she also had other visitors coming by to see her. After that, my dad decided he didn't want to live alone so, he bought a house and we moved in with him. It worked out well for all of us - Dad got the downstairs bedroom suite and my husband and I lived upstairs. Eventually, I brought Mom by to see the new house. As soon as we stepped foot inside, she gave a gentle sigh and said, "Oh, what a lovely home." In that moment, something in the way she said those words told me that she was going to die soon. I think she saw that we were all doing okay and that brought her peace. A few days later she began to quickly fade. Whenever I left her room, I would say, "Mom, don't go anywhere until I get back, okay?" I wanted to be with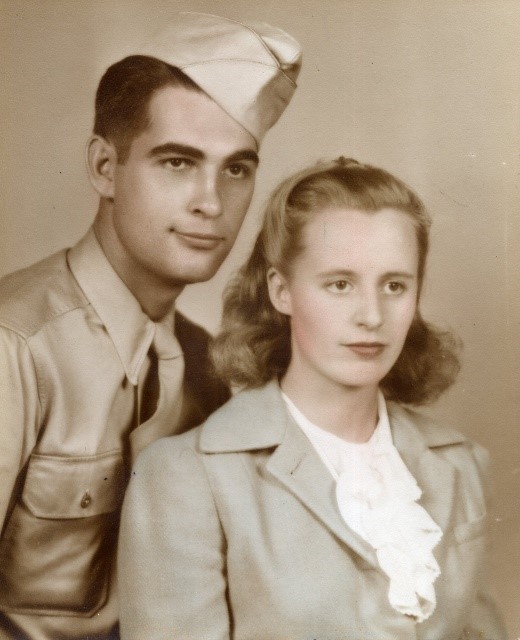 her when she passed. On a Wednesday night, just four days after seeing the house, I sat by her bedside and said "Mom, I'm here. You can go whenever you're ready." She immediately took her last breath and passed away peacefully. She had waited for me to be there and it was truly her last gift to me. About three years later, my dad passed away in the comfort of his own bed - his body just couldn't keep up anymore. Being there for my parents in the last stage of their lives was such an honor. I saw them in a different way and learned so much about who I was and who I wanted to become.

My parents taught me countless lessons from that experience. I learned how to handle crisis. I learned to meet people where they are (not where I think they should be). I learned to have faith that everything will work out in the end if we do our best. I developed more compassion, understanding, and patience towards others. Most of all, I learned that there are more important things in life than only making sure a deal comes through. That experience shaped the fundamentals of who I am as a real estate agent. As your advisor, it is my job to get you to where you want to be. I truly care about each of my clients and look forward to the genuine relationship we get to have throughout this journey. Buying or selling a home is a deeply personal and often complex process, but I will be by your side every step of the way until your real estate dreams are realized. I guarantee that I will do everything possible to help you buy or sell your home.